Wheel & Suspension Repair Services
Taking care of your vehicle's wheels is essential for traveling smoothly through the many errands, tasks, commutes, and trips you demand of your car.  Most people don't spend a lot of time thinking about maintaining their wheels and suspension system compared to maintaining their engine and other core internal systems, but where the car meets the road is one of the most important parts of the car for the comfort and peace of mind for the driver.
A well-functioning wheel system improves fuel efficiency, makes it easier to drive, reduces wear on the vehicle, and helps your tires last longer.
Signs You Need Wheel & Suspension Repairs
Ask yourself the following questions about your driving experience.
Do you notice that your steering wheel isn't centered when driving straight? 

Has your car never been quite the same after hitting a nasty pothole or frost heave?

Is your car drifting as you cruise on the highway? 

Does your car vibrate or shimmy as you drive? 

Is your car riding bumpier than usual?
 If you've answered yes to any of these questions, there might be a problem with your wheels or suspension.  Schedule an appointment today to get a free courtesy inspection of your vehicle to discover problems before they get worse.
Wheel & Suspension Repair Services
We break down diagnostic services into a few categories that you should know more about.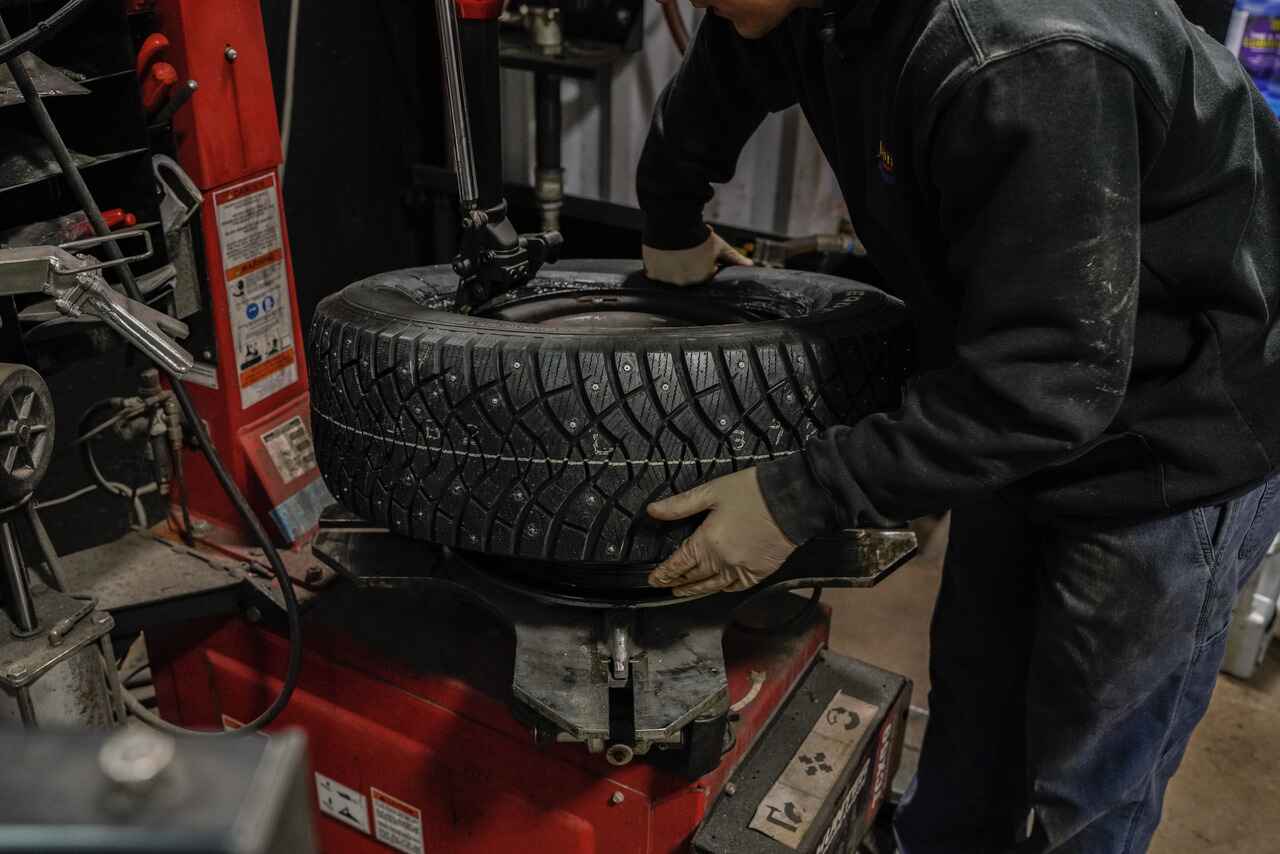 Tire changes
Between finding a good flat dry spot to use, jacking up your vehicle, and the time and effort it takes to remove an old tire that needs to be replaced, it only makes sense to leave it to the pros at Jason's Auto Service.  We can get the job done in less time, with less effort, thanks to our extensive equipment and experience.  Plus, when a pro takes care of a tire change, you can feel confident that the new tire has been secured properly, though all tires require re-tightening after installation.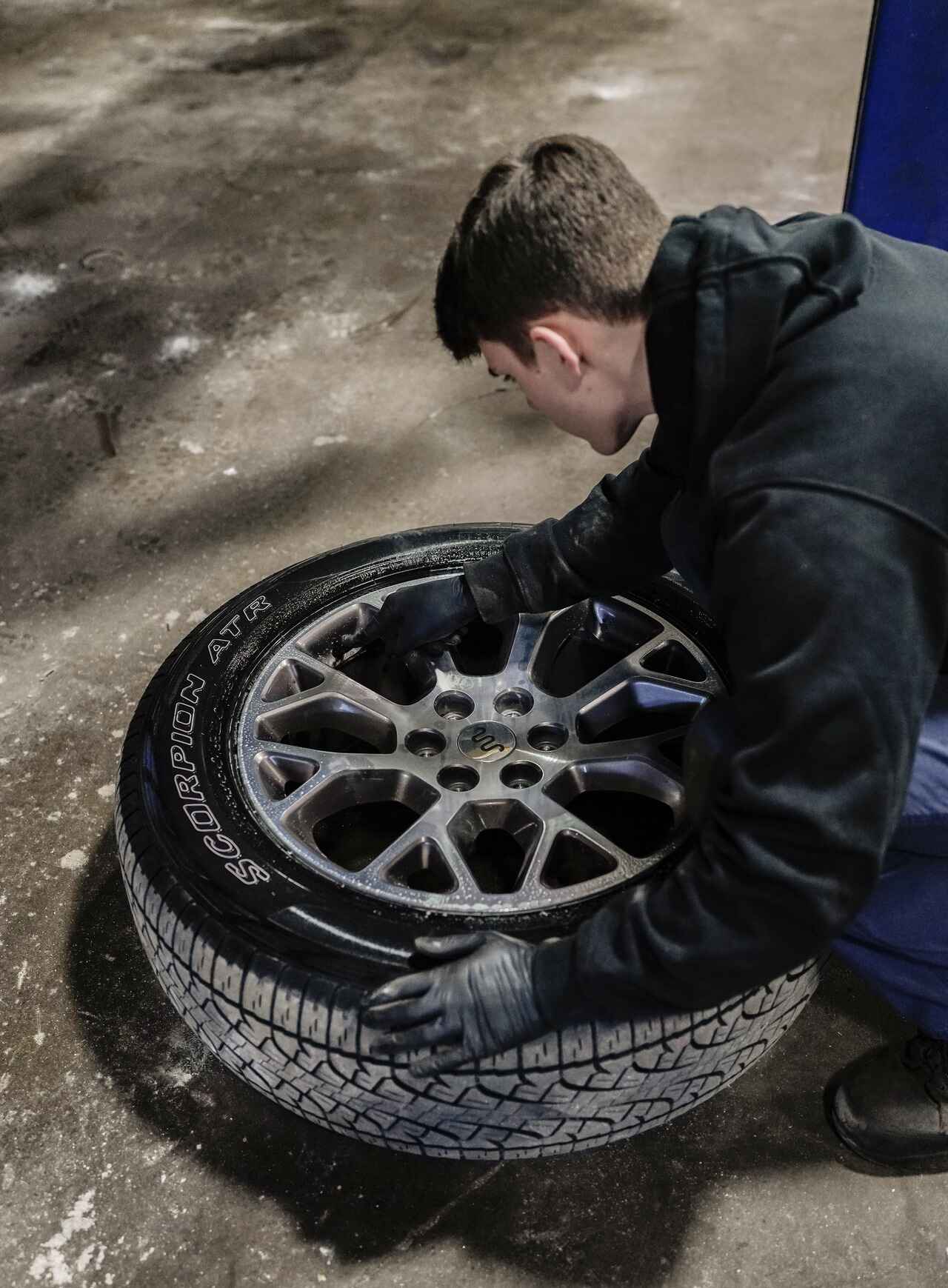 Flat Repairs
Just because a tire has gone flat doesn't necessarily mean that it needs to be replaced.  It's a relatively simple matter to fix most simple punctures in tires.  If they're pretty new, it can make far more sense to fix them than to replace them with brand-new tires.  We help our customers with these kinds of money-saving repairs every day.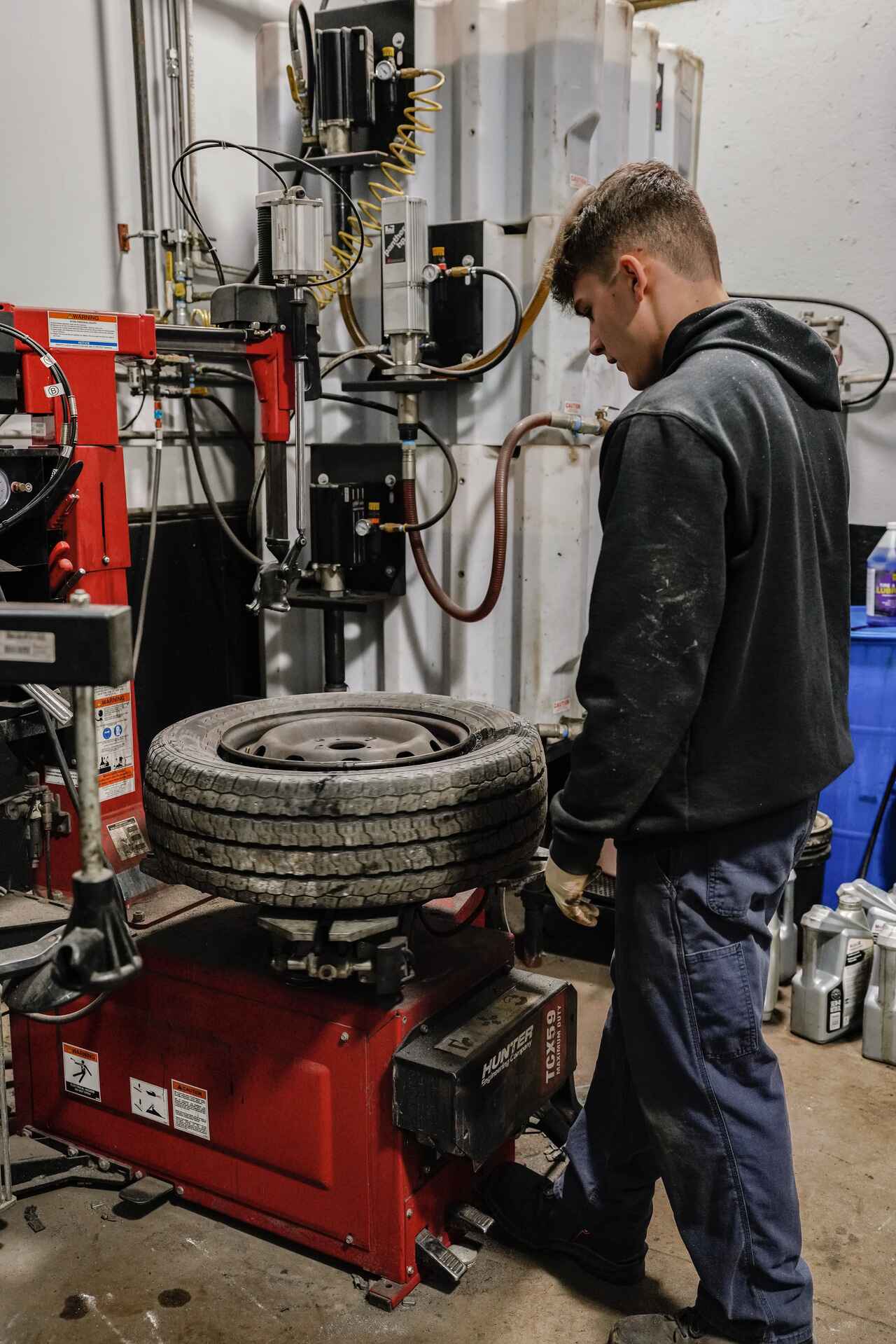 Wheel balancing
Wheel balancing is a frequently necessary process following tire changes, hitting big potholes and frost heaves.  This ensures better fuel efficiency, easier handling, and reduced wear on your axle, tires, and the vehicle in general.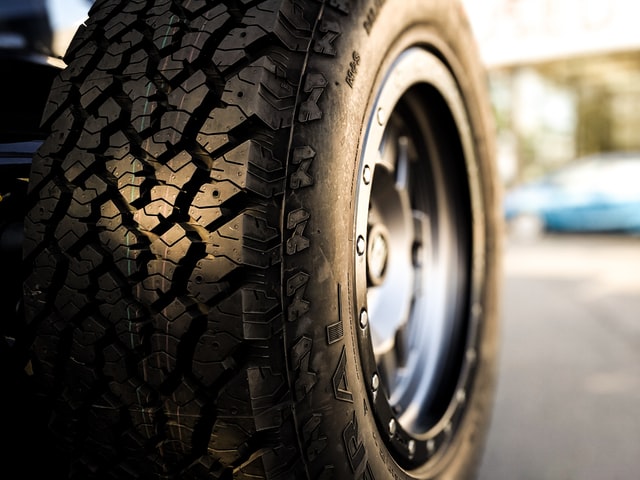 Wheel alignments - Biddeford Location Only
Wheel alignments are a necessary service following tire changes and may be required between tire changes if your alignment is worsened by poor road conditions or other factors.  Having proper wheel alignment is necessary for your vehicle not to drift when your steering wheel is in a neutral position.  Poor alignment is very noticeable, as your vehicle will drift or only go straight when your steering wheel is at an angle.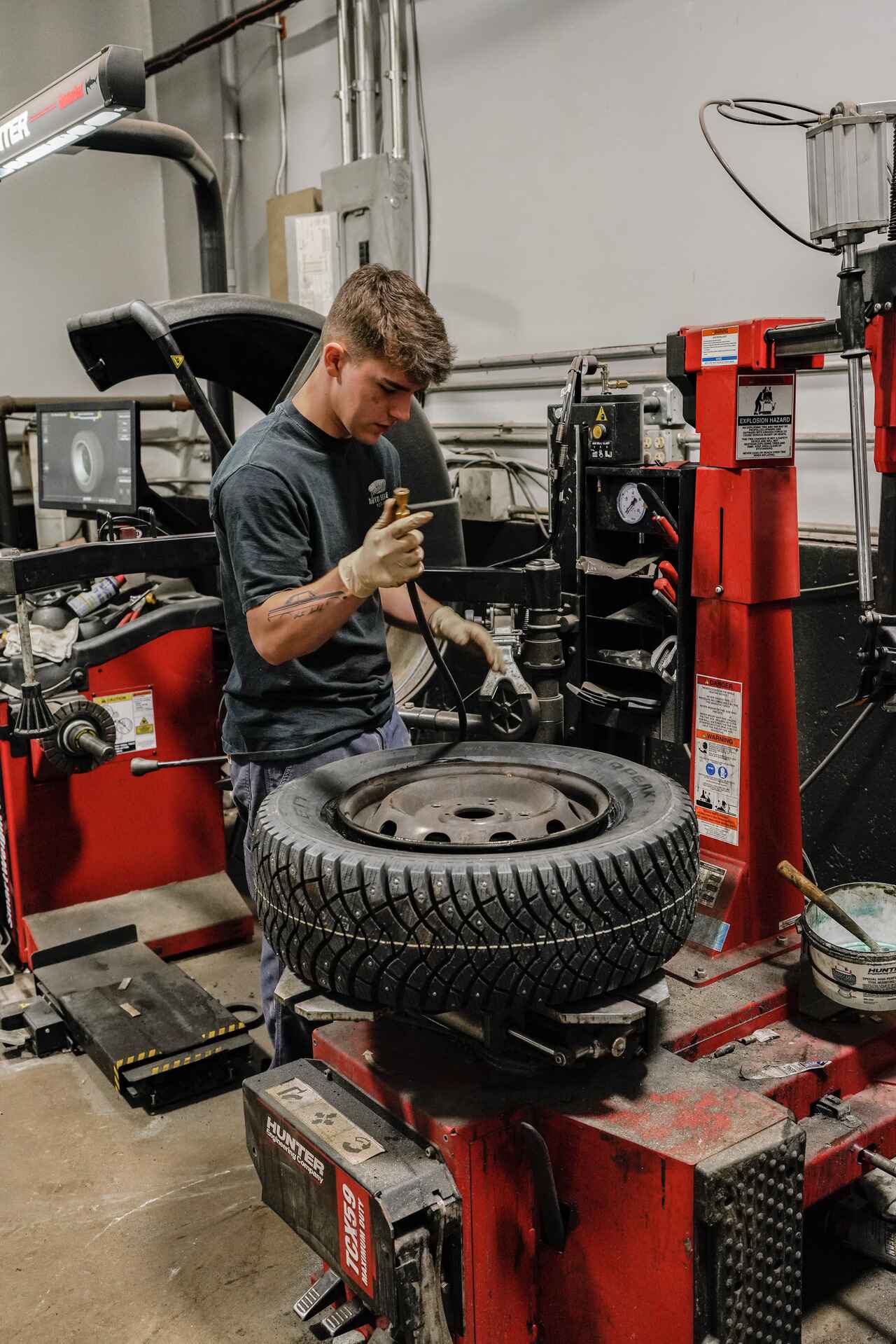 Tire rotation
Regularly scheduled tire rotation significantly prolongs the life of your tires by equalizing the wear between them.  This prevents repetitive wear from your regular commute and routes from resulting in early wear out of your tires.  Your tires are an investment, and protecting them from premature failure saves you money.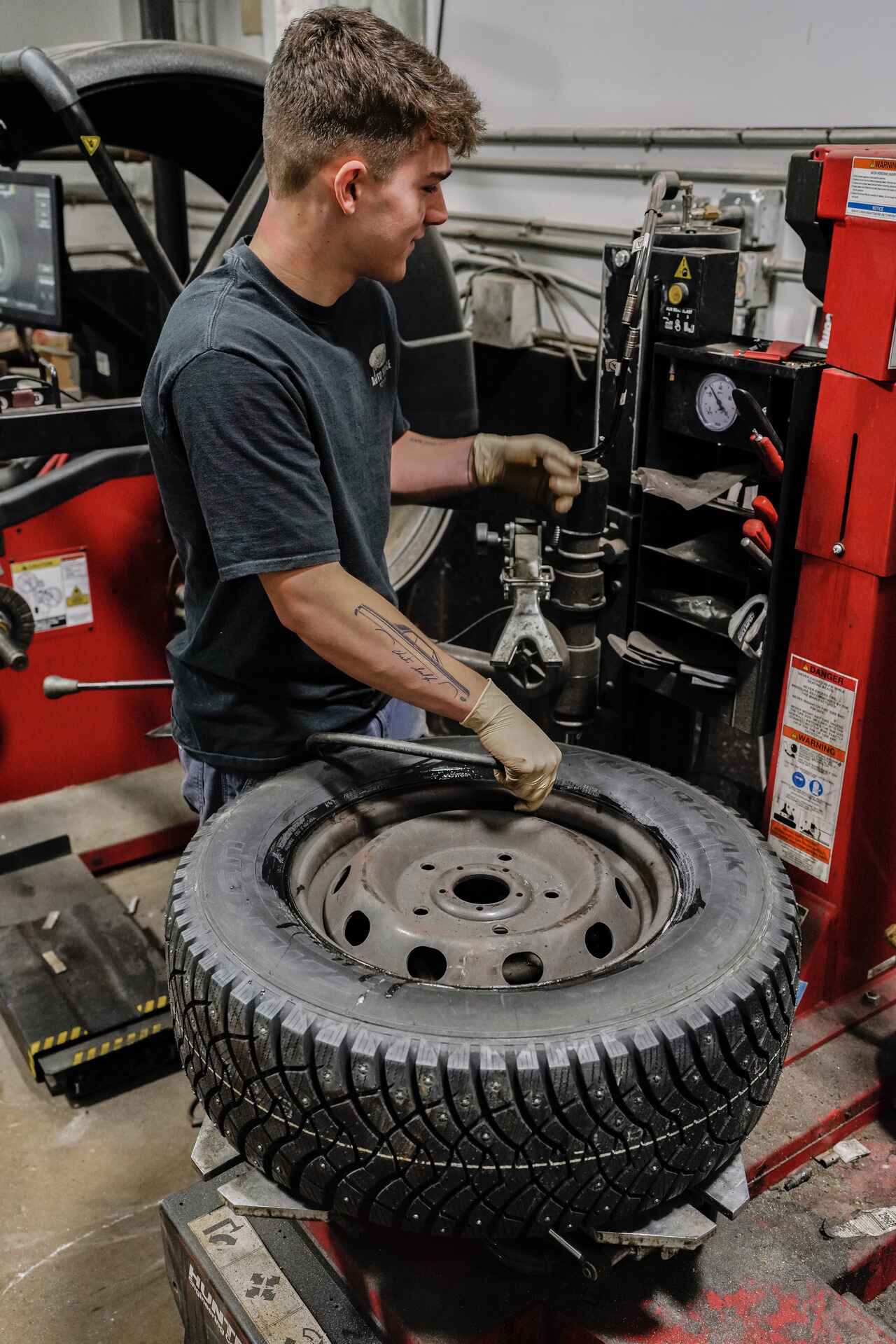 Tire Pressure Monitoring System
Your Tire Pressure Monitoring System (TPMS) is a vital system for detecting slow leaks in your tires so you can top them off with additional air or get them repaired as needed.  When this system is out of whack, it will often report false positives from your tires, indicating low pressure when the pressure is fine.  While this won't directly cause a problem, it prevents the system from detecting actually-low tires, meaning you might miss a slowly deflating or flat tire until after it has caused some damage.  This is why you need to keep this system in working order.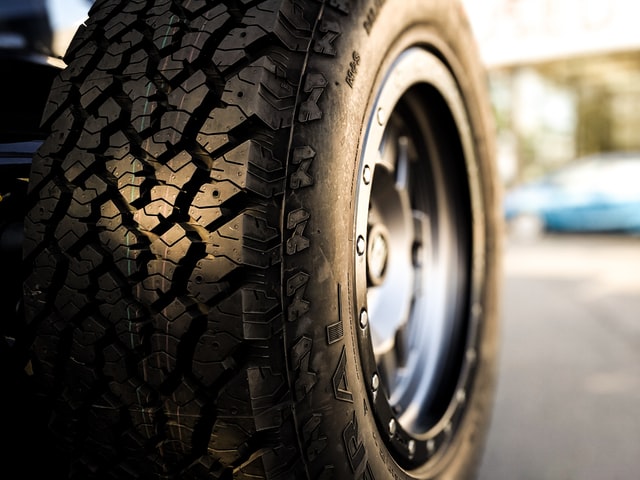 Suspension
Your suspension system is what keeps your ride smooth, and it prevents damage to the frame of your vehicle and wheels from bumpy roads, potholes, and frost heaves.  Your suspension is one of those quietly necessary systems that make driving your vehicle on a daily basis safer, more comfortable, and easier.  When your suspension fails, it can become difficult or impossible to navigate all but the smoothest roads or even to drive at all.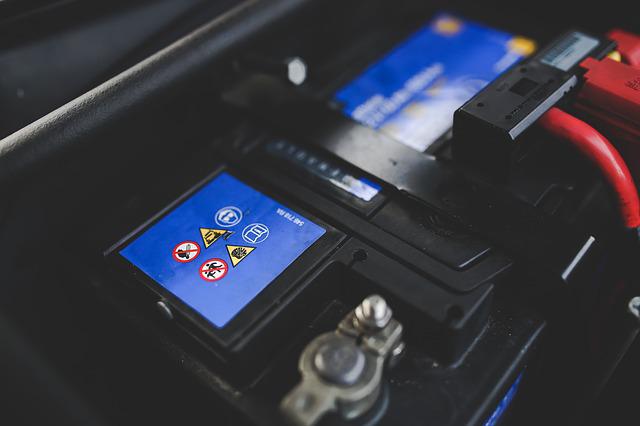 Lift kits
Lift kits help drivers who go off-road or through poorly maintained roads to not bottom out their vehicles on particularly high bumps and other obstacles. While in some places, this is largely an aesthetic choice, with so many old dirt roads in Maine, lift kits are often necessary to navigate the oldest, least maintained roads. This is one of the only services we do that we will take customer provided parts for. We can help a customer pick out their own lift kit or we are happy to get one for them as well.
No auto repair job is too large or too small for our car repair shops in Biddeford and Hollis, serving Dayton, Saco, Arundel, Standish, Waterboro, Gorham, and beyond in Southern Maine. Stop by for a free courtesy inspection, or give us a call today at 207-929-4131!