Vehicle Diagnostic Services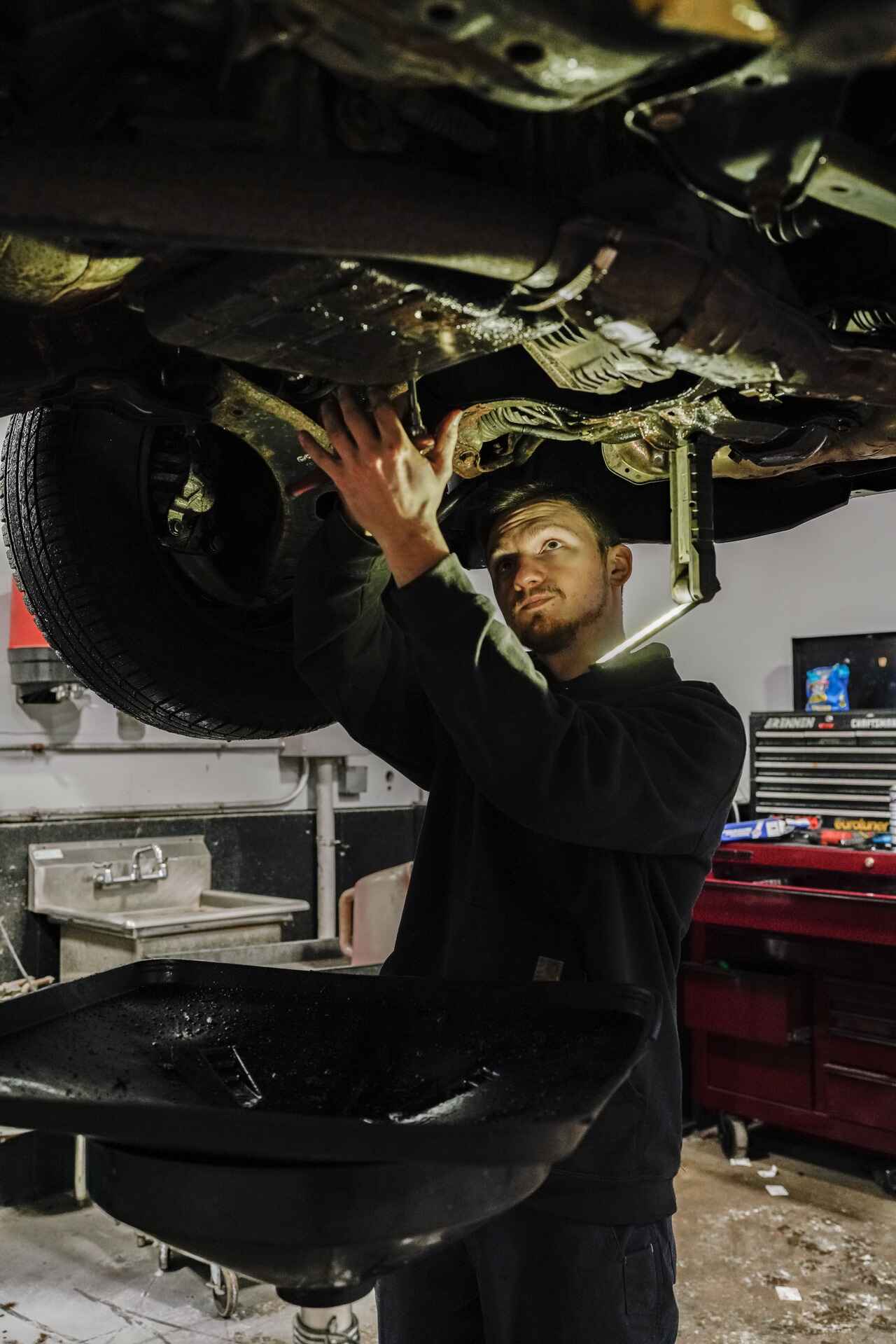 In order to fix a problem, we must first understand it.  In mechanic parlance, we have to diagnose a car's problems to repair them.  While diagnostic services often don't feel as urgent as the actual repair is for a car owner, we must diagnose the problem to make it right.  This is why we always start with a free courtesy inspection followed by further diagnostics if needed to assess your car before we ever work on it.
Signs You Should Schedule Diagnostic Services
If you think you maybe should bring your car in for a look, you probably should.  Weird noises, RPM gauge strangeness, warning lights brightening your dashboard… all of these are signs that you need a professional to take a look at your car.  That knocking sound could be nothing, or it could be something, and if the something isn't taken care of it can cause additional problems.  
The best way to avoid expensive repairs is preventative maintenance regularly to prevent problems from forming, and the second-best is to diagnose and fix small problems before they cause the big problems that are so expensive to fix. A courtesy inspection is a good place to start to figure out whats going on with your vehicle.
Once we've figured out what the problem is, we can figure out what parts we need, what work needs to be done, and how to get your vehicle back into great condition.  This is why, after our diagnostics, we will provide a quote outlining the services you need and their associated costs.  Everyone hates bad surprises (we do, too!), so we typically quote worst-case scenarios to prevent any surprises. We make sure to keep you informed and in the loop every step of the way.
We break down diagnostic services into a few categories that you should know more about.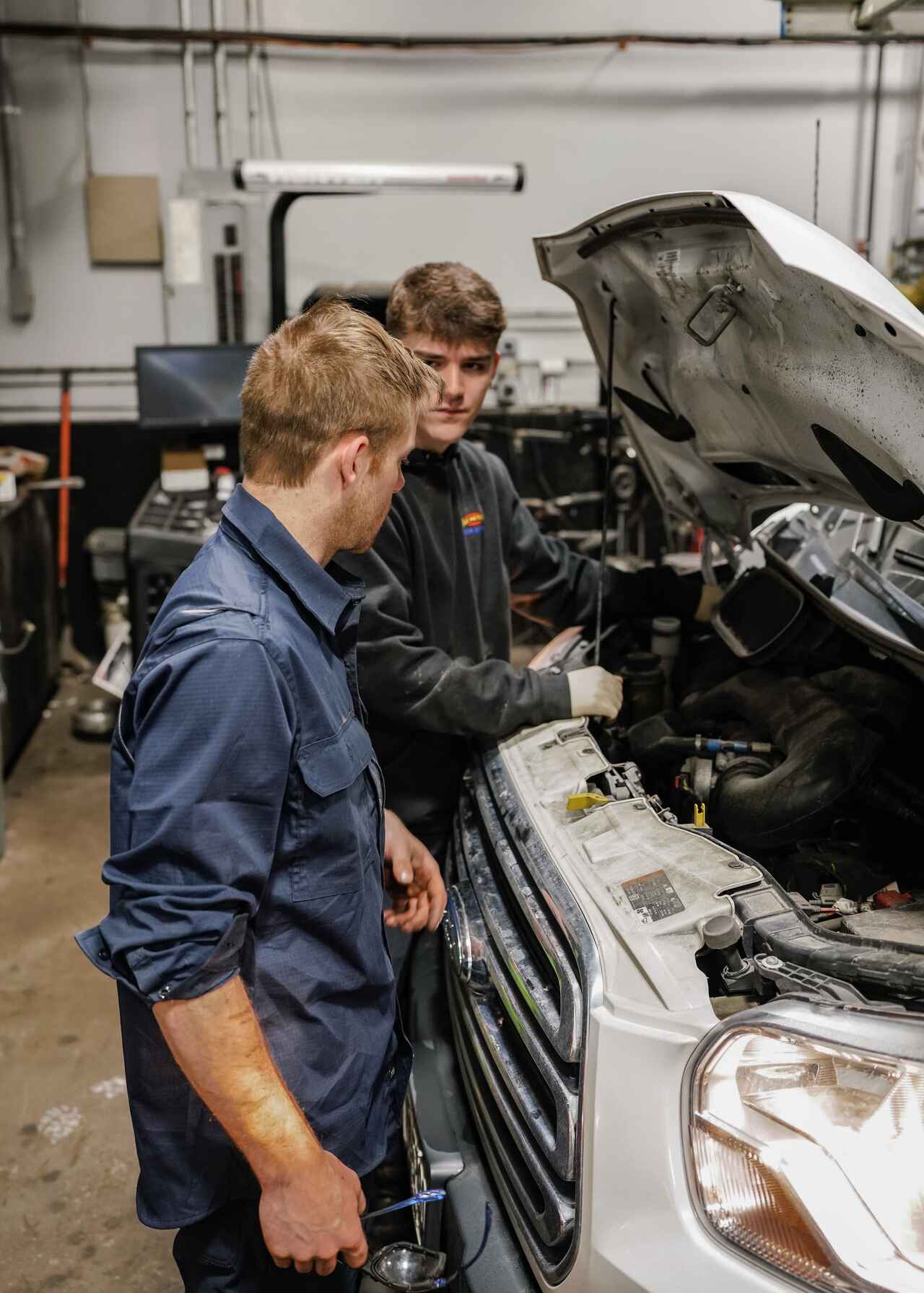 Courtesy Inspections
Courtesy Inspections often take place during routine maintenance or when you've scheduled time for us to take a look at your vehicle.  This initial inspection looks for some of the common problems across all vehicles and your make and model specifically.  Our expert mechanics have years, or even decades, of experience recognizing and fixing mechanical problems in cars, and you can trust them to spot most problems quickly and efficiently.

We will alert you if we discover an issue or a potential issue.  The decision to investigate further and perform paid services is yours at every step.  After all, we put customer service first, and we're providing these inspections for your benefit.
Check Engine Light
The Check Engine Light has haunted many car owners for weeks o months before they come in to see us.  This is unfortunate because the minor problems that triggered the check engine light have often gotten worse in the meantime.  We have all the computer interface equipment needed to understand why your check engine light is on and what it means for your vehicle.

Wondering what the check engine light actually means? It gets triggered when one of the many sensors in your car detects that something has gone wrong.  Whether it's oxygen levels in the engine's intake, an unusual spike or drop in temperature, or, as it often happens, a faulty sensor, the check engine light is your car's general warning system.
State Inspections
State inspections follow state guidelines for the requirements of vehicle safety.  These minimum standards for safe vehicle operation must be met at least once annually in order to legally operate your vehicle.  In compliance with state regulations, we charge the standard fee set by the state for inspections and will assess your vehicle using their standards.  If we find a problem preventing your vehicle from passing its inspection, we will inform you of what the problem is and offer services to repair the issue.
For both active military and veterans, we are happy to waive the inspection fee in honor of your service!
No auto repair job is too large or too small for our car repair shops in Biddeford and Hollis, serving Dayton, Saco, Arundel, Standish, Waterboro, Gorham, and beyond in Southern Maine. Stop by for a free courtesy inspection, or give us a call today at 207-929-4131!