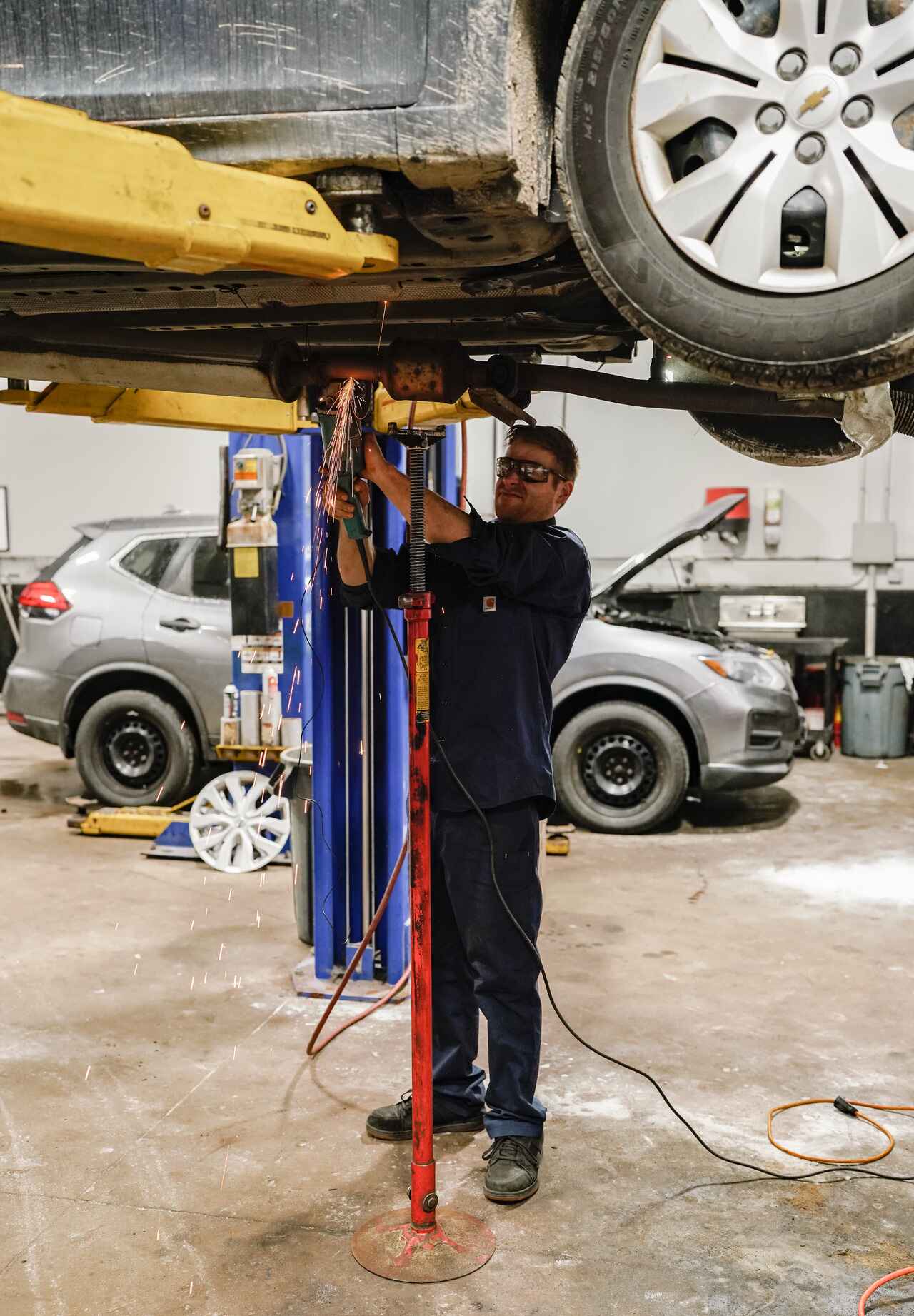 Jason's Auto Service–A Name You Know, A Mechanic You Can Trust
Jason's Auto Service has been offering a broad range of automotive repair services to Hollis & Biddeford, ME, and the surrounding areas since opening in 2009. If you're looking for a skilled and trustworthy car repair shop near you, you've found it!
Our friendly and knowledgeable staff will be able to assist you with any kind of car problem you're experiencing with a free courtesy inspection for fast and effective diagnostics followed by our efficient repair process, all with our great.
While your vehicle undergoes major repair, you can take advantage of our free loaner car program. We service a wide spectrum of makes and models and will help you get back on the road quickly.
No auto repair job is too large or too small for our car repair shops in Biddeford and Hollis, serving Dayton, Saco, Arundel, Standish, Waterboro, Gorham, and beyond in Southern Maine. Stop by for a free courtesy inspection, or give us a call today at 207-929-4131!
Our two shops aren't quite the same, though both shops provide a full range of services, they focus on different customers' needs.
Biddeford: Our Biddeford location serves all of our individual and residential customers.
Hollis: Our Hollis location is specialized in serving commercial fleets for businesses of all sizes in addition to serving private individuals and households. Sorry for the inconvenience, but we no longer service tractor-trailer vehicles (AKA 18-wheelers).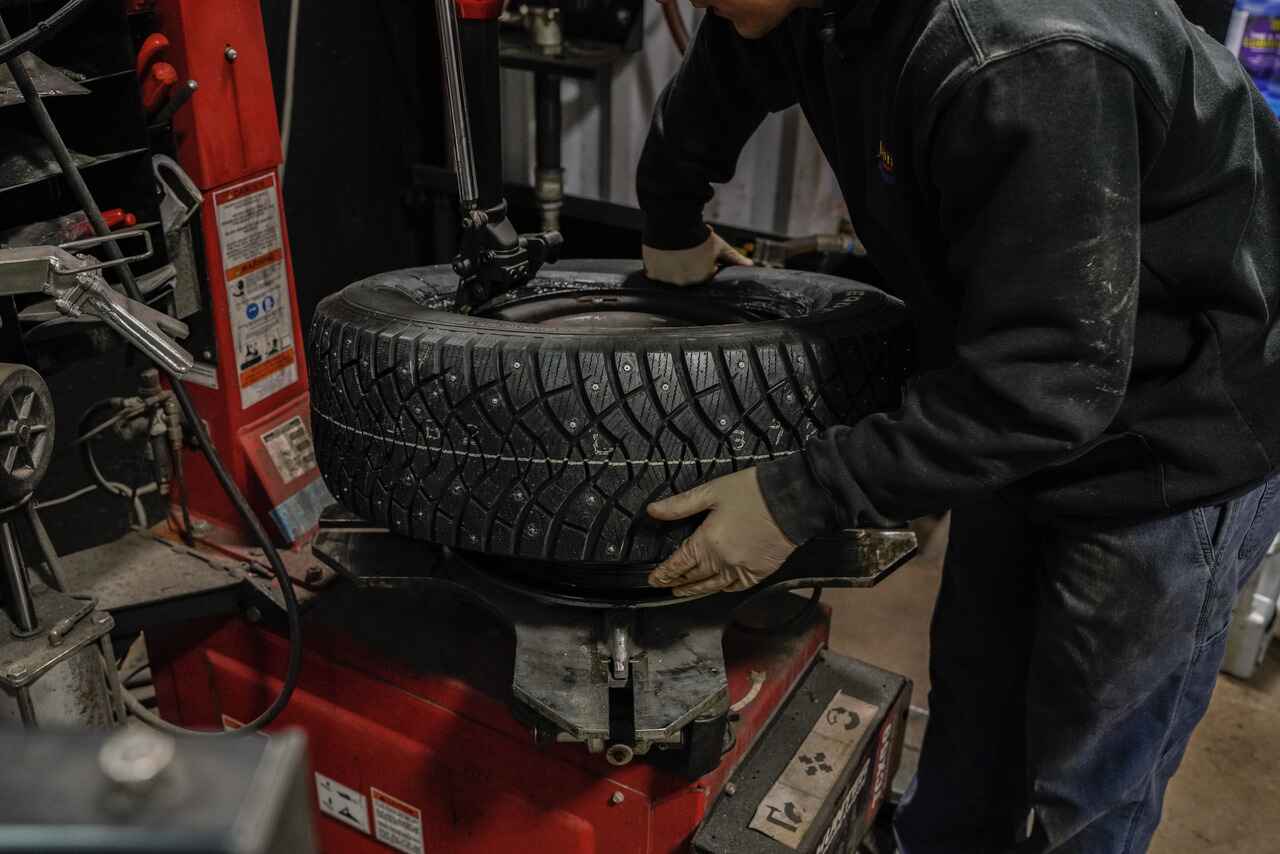 Our Automotive Repair Services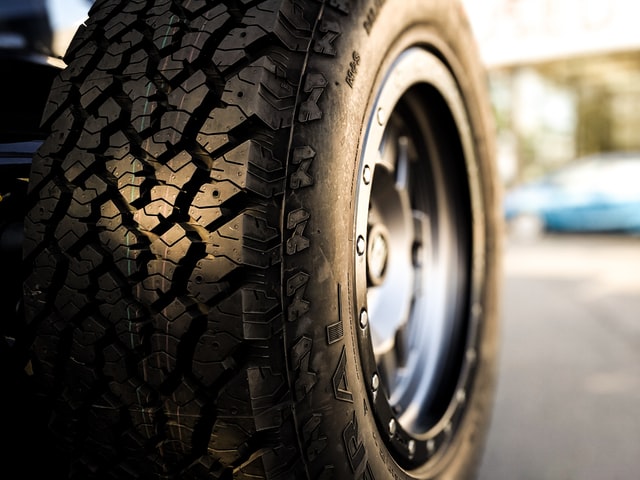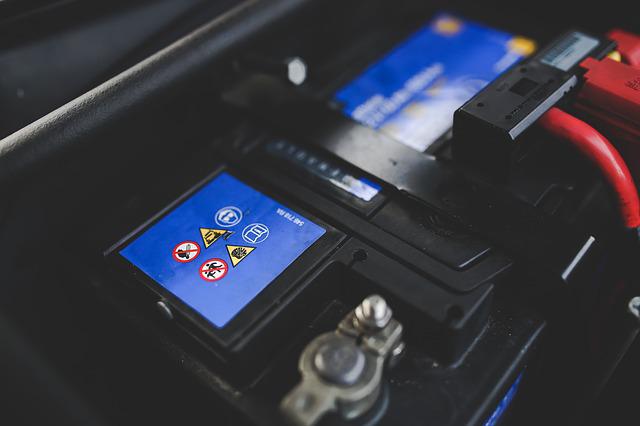 Full-Service Battery Center
Our full-service battery center is not only one of the best places to get a car battery in York County, we can charge batteries and diagnose electrical problems like alternator problems that can lead to similar issues as bad batteries with our full array of diagnostic equipment for all models.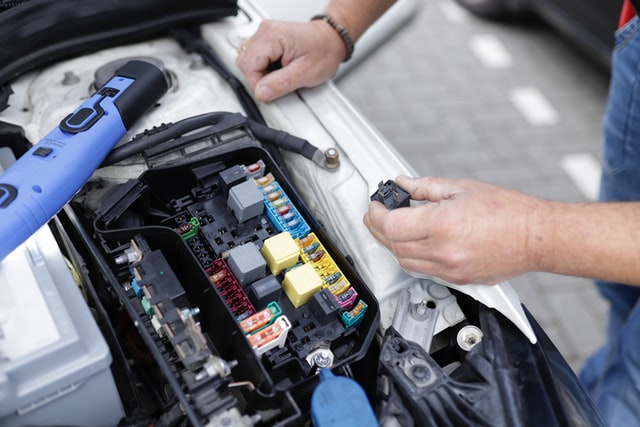 Diagnostics
There's nothing worse than getting your car back from your mechanic only to find that five or fifty miles down the line, you're experiencing the same problems as before. Like any good vehicle repair center, we have a full range of diagnostic equipment and the experience needed to recognize problems quickly so they can be fixed the first time.  We don't guess; we diagnose.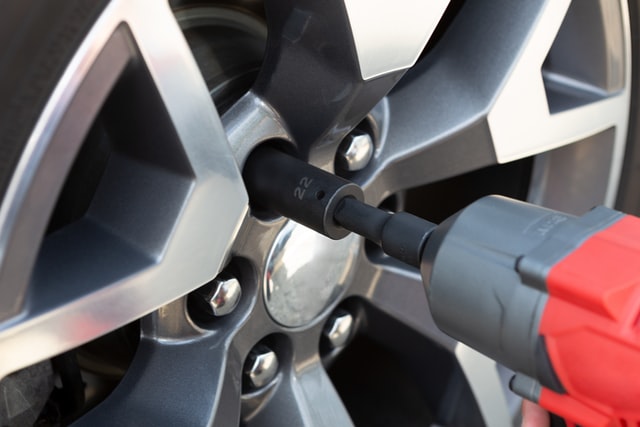 Wheels & Suspension
In addition to our tire care and sales center, we work with the actual wheels on your vehicle.  Wheel balancing and alignment are the routine maintenance you need to keep from developing larger mechanical problems down the road. These services enable us to make the minor repairs to your vehicle that can be necessary when driving in and hitting potholes and frost heaves, so you can avoid the major mechanical repairs that come with neglecting these needs.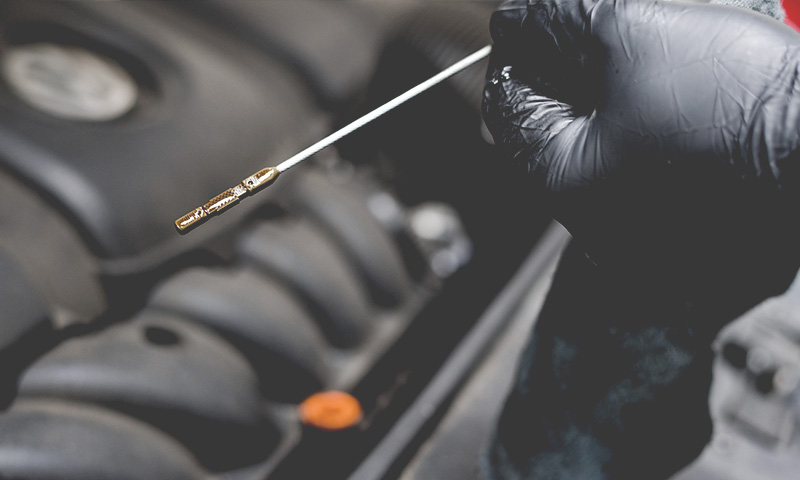 General Maintenance
There are a lot of regular needs to keep your car running smoothly.  Regular oil changes, filter changes, belt replacements, and so on, according to your manufacturer's guidelines, help to ensure the long life of your vehicle and that it doesn't develop serious mechanical problems down the line.  A well-maintained car is a happy car!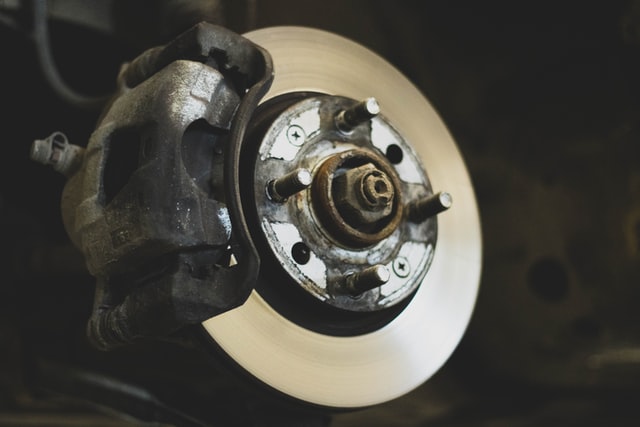 Brake Service
You might not think of brakes in this way, but your brakes are the single most important piece of safety equipment in your car. If your brakes are worn down, they can take longer to stop, and that makes costly and dangerous accidents more likely.  This is why we encourage all our customers to make sure their brakes are in good working order and offer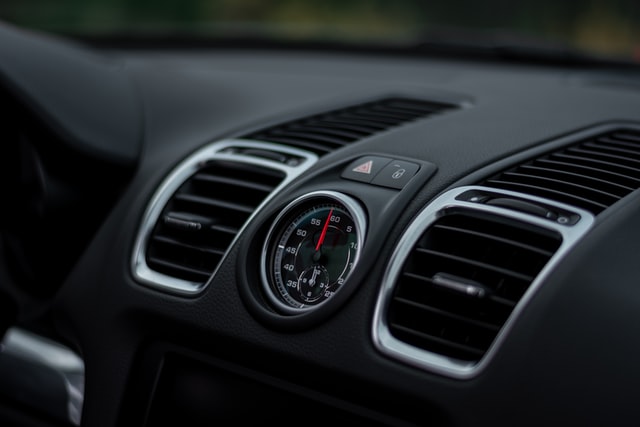 Cooling and Air Conditioning
If you've had to go through a humid Maine summer without air conditioning, you know full well it's a pretty vital feature for any vehicle, but that's just a matter of comfort. Even more important, if your car's cooling system is on the fritz and your engine overheats, you are in a situation where you most likely outcome is not just discomfort but actual damage to your vehicle's seals, and head gasket, or another vital part of your engine.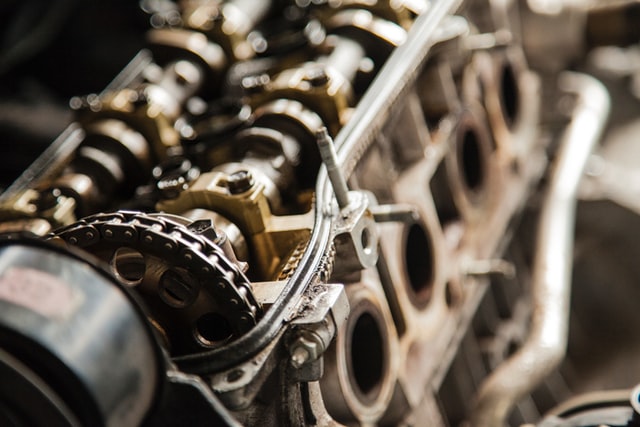 Engine Repair
Yes, we repair car engines! It's no surprise, but our services include in-depth engine repairs that are all, but impossible o do yourself.  Our specialized equipment and reinforced garage mean we can provide these highly technical, demanding repairs for virtually any make or model, including RVs and other large and diesel engines, at our Hollis, ME location.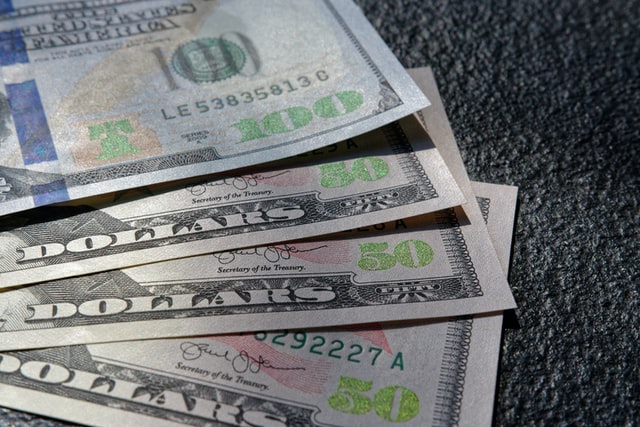 Deals/Financing
We partner with several credit providers to help our customers finance unexpected or costly car repairs.  We accept payments through Synchrony Finance's Car Care Credit Card program, we work with Snap Finance for customers with poor credit, and we have discounts available for qualified customers!  If you're worried about how expensive that knocking sound you've been trying to ignore for the last week is going to be, we're here, and we want to help!
Why Choose Jason's Auto Service?

"I stopped by without an appointment because I had a screw in the tread of my tire. Melissa at the desk was so friendly and helpful. She said they would take out the screw and put in a plug. 20 minutes later it was done. I asked how much and she told me no charge, have a great day. What a nice, surprising experience this was. The sign says "Looking for an honest auto repair shop - you found it" and my experience was that this is 100% accurate! I will be coming back here."
David M.

"Jason's was quick, responsive, and easy to work with. From when I called them to having my car back on the road took only 24hrs. They understood the repairs I needed and gave me estimates, updates, and invoices all through their slick text system. The only hiccup was one maintenance item was not completed due to parts availability and I had to ask about it instead of them telling me. I would definitely come back and will be bringing my partner's car soon!"
Eric D.

"Jason's Auto saved my behind from any tickets recently! My car was over inspection and Jason's got my car in and out, fixed what needed to be fixed in a timely manner, and got me the sticker I needed! They also take pictures of anything that needs repair as a way to show their clients.  Service was top notch, communication was amazing, and parts came in extremely quickly.  Overall, would definitely recommend!"
Erin G.