We're happy to provide tire repair services and sales in Hollis & Biddeford, ME. We carry the most trusted tire brands in the industry, like Cooper. Our tires are competitively priced so that our loyal, local customers and our commercial fleet accounts are confident in the knowledge they are in good hands. 
We carry Cooper Tires because we believe in them as a product and need to believe in the brands and parts we carry. We trust cooper tires because they have been a trusted American brand for high-quality tires since 1914.
An Authorized Dealer
We're an authorized Cooper Tire dealer and retailer. That means you can count on us to honor and offer the tire warranties, which means peace of mind on challenging Maine roads.
Get The Best Price
As an authorized Cooper Tire Dealer, we can get you the best deals on your high-quality Cooper Tires. Come to us for the ideal mix of reliability and affordability you need to get the most out of your car.
Want To Learn More?
If you have any more questions about Jason's Auto Service, please don't hesitate to contact us with any car repair, automotive repair, fleet maintenance, or tire questions. Our friendly staff will be able to assist you with any automotive-related issues you may be experiencing. We service many different makes and models and will help you get back on the road. Please call us directly if you own a business and need to discuss fleet prices.
Free Tire Rotation
When you buy your tires from us, enjoy free tire rotations that extend your tires' useful lives and keep your drive smoother and safer! Please note this only applies to the life of the tires purchased through Jason's Auto. 
We offer lifetime warranties on our repairs and services.  We also match Cooper Tires warranty on tires purchased through Jason's Auto, which can be viewed in detail on its website. There is even a 30-day (or 2/32s of an inch) money-back guarantee on all Cooper Tires, so you can buy with confidence that you'll get a quiet and smooth ride. Each tire has a different tread life warranty. See website for details on each tire.
Please note warranties do not cover accidentals like a nail in the side wall of a tire.
We have a full cooper tire retail center and offer tire installation, flat repairs, and all the other wheel and tire services you need to keep your vehicle in good shape.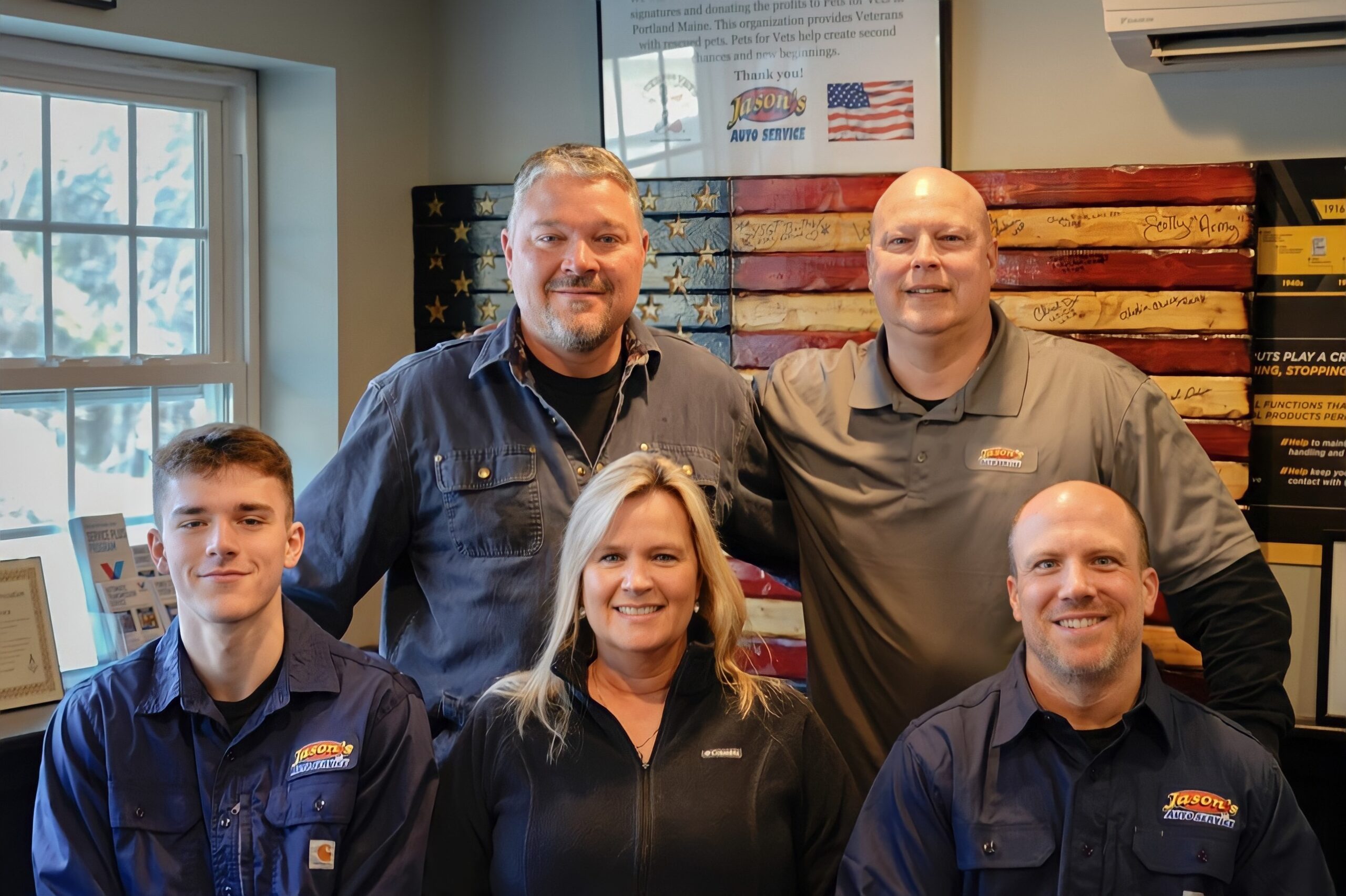 No auto repair job is too large or too small for our car repair shops in Biddeford and Hollis, serving Dayton, Saco, Arundel, Standish, Waterboro, Gorham, and beyond in Southern Maine. Stop by for a free courtesy inspection, or give us a call today at 207-929-4131!